Walkie Ticket - By Al McZeal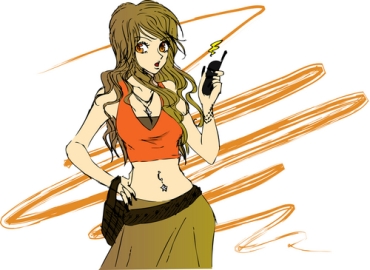 (Bring your entire company, and agents online in Minutes)
---
ONLINE INFORMATION STORAGE & RETRIEVAL SYSTEM
---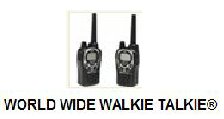 MOBILE TICKET SYSTEM - ONLNE OFFICE
(FREE DEMO - 15 DAY TRIAL - SIGN UP HERE)
Welcome to Al McZeal's Walkie Ticket System, the home of most powerful web based mobile ticket system for tracking cases and projects. Use this powerful CGI script on your web site for everything from bug tracking customer support to project management and to-do lists. Creating a trouble ticket is now as easy as submitting a web form. The help desk software will care about assigning unique number to each service request and saving it to the database. Truly scalable solution: start with a plain text database, upgrade to the industry-strength MySQL or Microsoft SQL Server engine as your needs grow. Walkie Ticket (tm) is a derivative product from the World Wide Walkie Talkie /International Walkie Talkie International Invention (INVENTION LINK)
Say good-bye to mailto links and mail forms.
The "thank you for your interest" message is not enough today. Asure your customers that you have an established workflow and no question will go into a black hole. The Walkie Ticket Trouble Ticket software will automatically produce easy to follow instructions how to submit follow-up messages and monitor ticket progress. Then it will automatically broadcast e-mail notifications to all service operators announcing new customer inquiry. The system can even broadcast e-mail notifications to third party colloborators who may need to participate in the ticket threads or discussion.
(GLOBAL WEB-BASED CUSTOMER SERVICE/AGENT SYSTEM)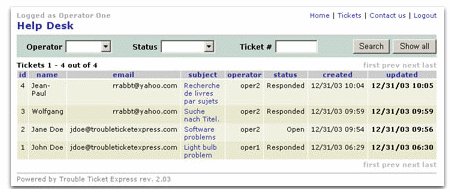 Getting loads of inquiries? Need to answer them with a team of agents?
This is what the problem tracking software deals with. Have you ever happened to be writing an e-mail reply to a customer inquiry and when you have hit "send", another member of your team has already dealt with the problem? It happens because conventional e-mail software does not support "group" mode.
The Walkie Ticket(tm) Trouble Ticket System solves the problem, as it requires claiming an ownership over a ticket, before ever starting to write an answer and ensures that no ticket belongs to more than one operator at once. It is like having shared mailbox with an advanced access control. Each e-mail message (or service ticket) has new attributes showing who is responsible and what is the current state.
A Powerful Network Via the Web:
This system will network your entire organization via the web seemlessly. You can access the system on your computer, mobile phone, android, iphone, or any other computing platform because the system was designed in the PERL programming language.
THE ONLINE OFFICE
"BRING YOUR AGENTS AND YOUR OFFICE ONLINE AND ACCESS THEM ANYWHERE, ANY TIME"
"YOU CAN WORK FROM ANYWHERE AND STILL HAVE ACCESS TO YOUR ENTIRE CLIENT BASE AND DOCUMENTS"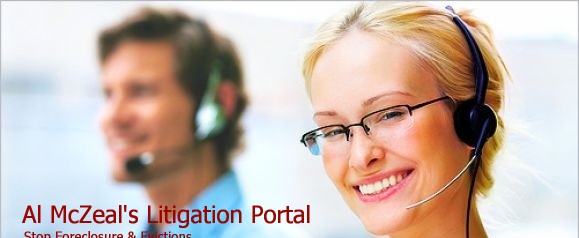 WALKIE TICKET(TM) FEATURES:

Features
Current version: 3.01
Web/Cloud based. Work from anywhere, whether you are at your desk, on the road, or working from home, our trouble ticket software has the tools you need to access your customer service database. All of Walkie Ticket(tm) Trouble System features can be accessed though a web brower (any device, computer, iphone, android, or any other computing or mobile device)
Correspondence tracking. Every trouble ticket is displayed as a sequence of messages. The status attribute shows whether the ticket is new, open, resolved or waiting for more input from the requestor.
Email alerts on every new and follow-up message.
Custom fields. Add virtually unlimited number of custom fields to your mail forms.
Customizable ticket browser layout. Choose what information (including values of custom fields) you want to see while browsing ticket list. (requires purchase of Layout Designer Module).
Ticket monitoring. Customers and operators are always able to see ticket status and ticket owner info.
Unlimited operators. Create as many operator logins as your business needs.
Track Visitor by IP Address. The system tracks the ip address of all visitors using the ticket system on every message transmitted so you can be assured of who you are doing business with.
Group Mode. Allows assigning an operator to one or more groups and smart ticket routing based on the ticket's group attribute. (requires purchase of Groups Module).
Inventory Tracking. Allows defining a list of items such as servers, workstations, projects, premises, cars - anything you need to develop or provide a service for. (requires Inventory Tracking Module).
Highly customizable. Template driven software for easy customization to match your web site appearance.
Multiple inquiry forms. Define as many customer service forms templates as you need.
Optional MySQL database. Allows using MySQL database to store trouble tickets. A specialized MySQL hostingserver might be an advantage to have.
Optional SQL Server database. (requires add-on module). Allows using Microsoft SQL Server database to store trouble tickets.
File attachments. (requires purchase of add-on module). Each message may include up to 3 file attachments.
Answer Library. (requires purchase of add-on module). Allows organizing answers and quick access to common questions & answers.
Email based submission. (requires purchase of add-on module). Allows submitting new tickets and follow-up messages via email. Both customers and operators may use email. See article for a description of a server feature, what is required for the module to operate properly.
POP3 account polling. (requires of pop2pipe script). The script emulates email piping: it polls an external POP3 account, retrieves email messages, executes an email-processing program and feeds the message text to the program's standard input. The script is not a substitute for the Mail Module! It emulates email piping feature the Mail Module needs to operate.
Easy translations Walkie Ticket (tm) Trouble Ticket system may translate user interface elements (messages, labels, list values) on the fly using loadable dictionary (CSV file).
Access code (a.k.a. captcha) to prevent ticket submissions by spambots
(stop web bots in their tracks from filing out your forms)
Hidden messages to enable internal communications and actions logging.
(This enables your staff to add managment communications to a ticket without
allowing the client to see these communications)
Markup tags to enhance messages using bold, italic, underline, code text attributes as well as images and hyperlinks.
Usage reporting to monitor help desk workload and operator efficiency.
(Monitor your staff communications and activities on the system)
Data export with optional Export module to build custom reports using your favorite spreadsheet or analytical program.
Easy data backup and restore with optional Backup/Restore module. The module may be used also for hassle free server migrations and cross grades (e.g. from SQL Server Edition to MySQL Edition or Standard Edition)
Source code available. The software is written in Perl, only standard libraries used.
Turnkey setup service is available from WORLD WIDE WALKIE TALKIE. 8 business hours turnaround time. Low prices. Optional customized forms design and programming services.
Need more features?
Contact us for custom programming quote, or try our remotely hosted solution featuring an advanced web based help desk software

SIGN UP FOR A FREE 15 DAY TRIAL