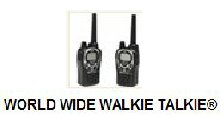 ALL PROFESSIONAL PROJECTS ARE TRACKED ONLINE FROMTHIS PAGE.
MY WAY PROJECT MANAGER


TITAN - AL MCZEAL PROJECT MANAGER
OR
THE ADVOCATE - CASE MANAGEMENT
LOGIN TO MY WAY PROJECT MANAGEER
---
Al McZeal's IQ Desk - Web Based Project Managment Software
(Check Out the Movie Below by Al McZeal)

(PLAY THE MOVIE)
)
WE OFFER THIS SOFTWARE FREE WITH THE
PURCHASE OF OUR WALKIE TICKET SYSTEM SOFTWARE
OR

CONTACT US FOR A 30 DAY FREE TRIAL

OR
TRY IT OUT ONLINE AND SEE FOR YOURSELF!
---


SEE HOW IT ACTUALLY WORKS!
USERNAME: demo
password: demo
NOTE: THIS IS A REAL ONLINE DEMO WHERE YOU GET TO SEE THE SYSTEM IN ACTION. PLEASE DO NOT PUT ANY PRIVATE INFORMATION IN THE SYSTEM AS OTHER USERS MAY SEE THIS INFORMATION.
THANK YOU.
---
or
---
ONLINE TOUR

Take A Tour Al McZeal IQ Desk Project Management Software
CHECK OUT OUR WELL DOCUMENTED ONLINE SYSTEM

TAKE AN ONLINE INFORMATION TOUR
THIS SHOWS ALL THE FEATURES OF THE SOFTWARE ONLINE
---
OR

AL MCZEAL'S ONLINE TUTORIAL
(THIS SHOWS YOU HOW USE THE SYSTEM)
CONTACT US FOR A 30 DAY FREE TRIAL

OR
DOWNLOAD PROJECT SHEET DEFINITION CALCULATOR